The first foRMAtion teacher training event was organised by Universidade NOVA de Lisboa and held between the 16th and the 20th of November, 2020. Due to the COVID-19 outbreak, the event was held online. Surpassing the challenges and limitations usually posed by virtual meetings, the event enabled great discussions and fruitful inputs for the finalisation of the foRMAtion international curriculum.
This five day training event was specially targeted at teachers that will be responsible for implementing the new foRMAtion module in the three partner Universities: Universidade NOVA de Lisboa, Corvinus University of Budapest and Sapientia Hungarian University of Transylvania.
34 participants (teachers, consortium partners, Advisory Board members and the external quality assurance expert) gained an overview of the new foRMAtion international curriculum and tested a selection of lessons from the curriculum's four modules, including content and the teaching materials prepared in foRMAtion's Intellectual Outputs 2 and 3.
Event organisation, performance of the trainers, and the tested materials were evaluated as Excellent by the participants. A high level of interactive activities and a constructive atmosphere enabled meaningful discussions and fruitful inputs.
All participants shared a common goal: to contribute to the implementation of an innovative and relevant new module on Research Management and Administration. Thank you to everyone who took part and for giving your best under such unusual circumstances.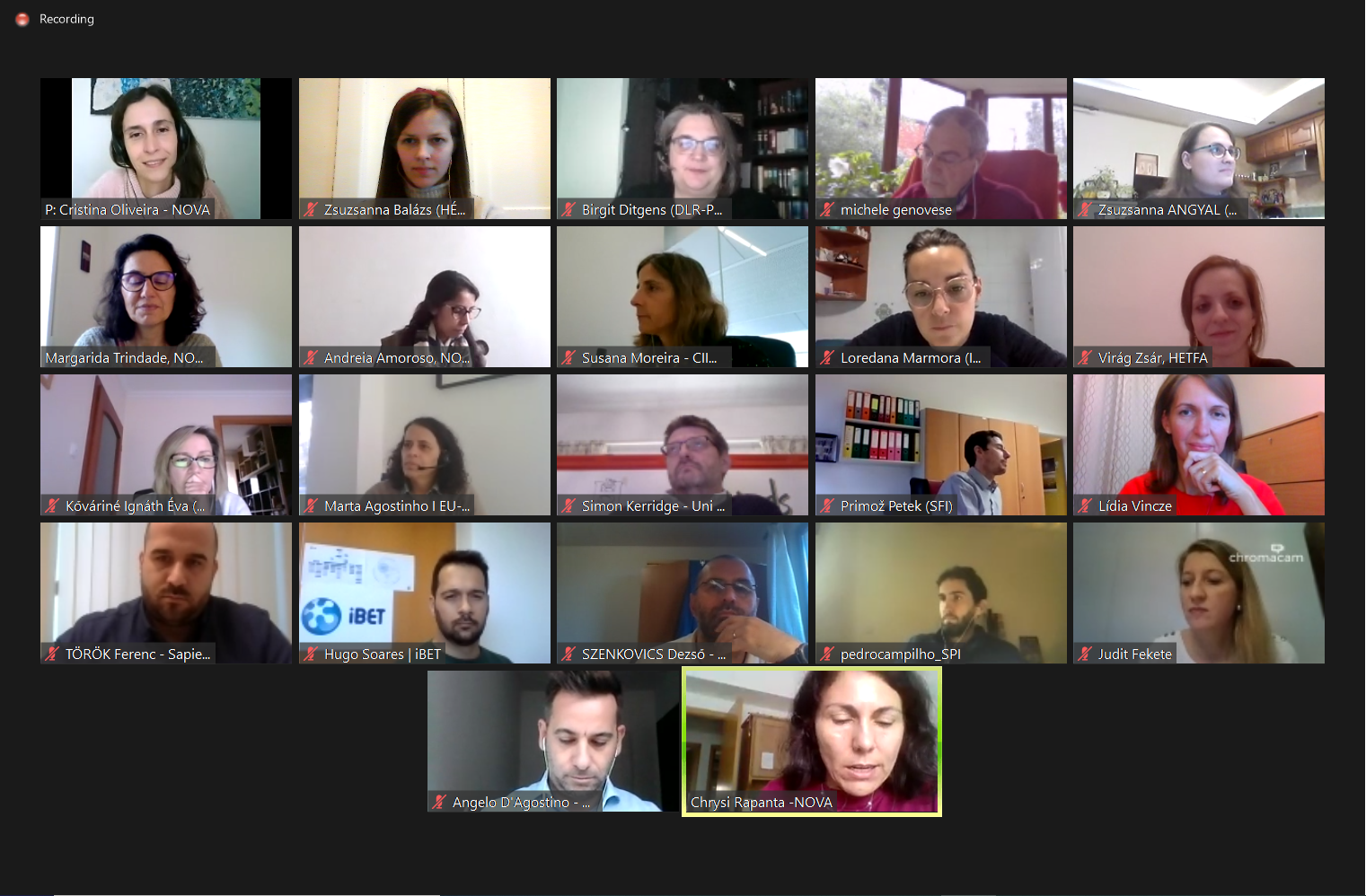 The new course, "Research Manager as a profession in the EU ecosystem: concepts, tools and practice" will start in February 2021 at the three partner universities. If you are a Bachelor student at NOVA, CUB or Sapientia, stay tuned to find out how you can sign up for this course.